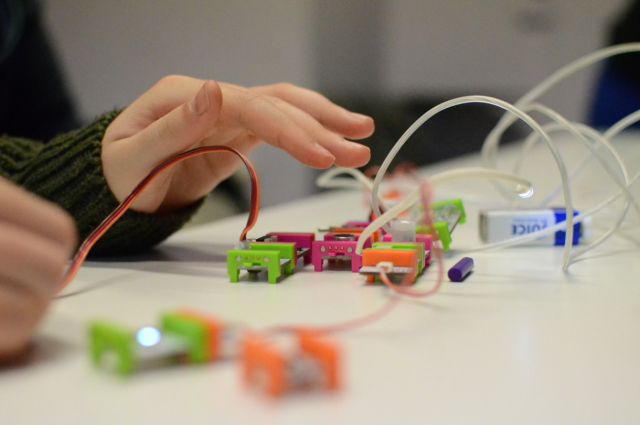 Innovators Program
There are 2 separate streams within the Innovators program – Junior & Senior depending on the age of students. This program has been designed for students who are looking for opportunities to develop their science, technology, engineering, arts, and math skills. Using technologies like LittleBits, coding and robotics, students will utilize Little Mountain's Design Cycle to create innovative products, and solutions. Students will expand their creative capacities, and their communication, collaboration, and design skills.
(Tap to view teacher bio)
Student Projects
At Little Mountain Learning Academy, we utilize the "Design Cycle" as a learning process to facilitate the development of cross-curricular intelligences. Through this holistic educational approach, students will be able to identify a real-world problem, apply what they have learnt to solve the problem, and finally re-evaluate the solution they came up with.
About Assessment
Assessment is the very first step for all Little Mountain students to ensure students are placed into the right class. This comprehensive assessment will give parents a complete picture of where their child's current level is at. Our regular one-hour assessment is $90.00. An age-appropriate version of our assessment ($40.00) is used for younger children. The full assessment fee is refundable upon program registration.
Request an Assessment
Innovators Program Inquiry Form