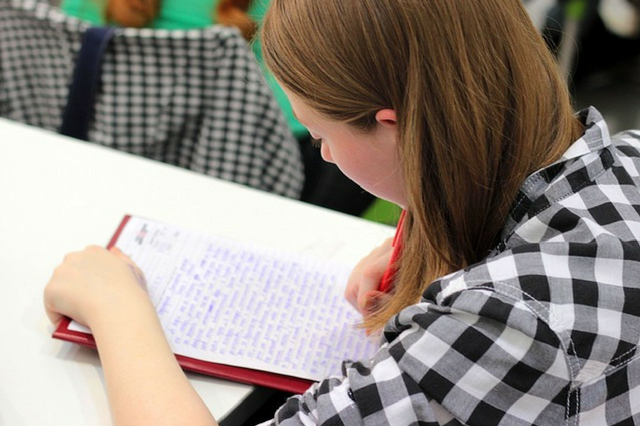 SSAT Intensive Program
This SSAT class focuses on students current knowledge and skills and builds on it. In this class students will be exposed to different learning styles to grasp as much information as possible in a period of time and improve their time management skills on the exam. The students are evaluated with personalized tests and homework; catered to their: grade level, education history and academic needs. This is an all-inclusive course and will cover all topics, Math and English in the realm of the SSAT, with a focus on essay writing.
This class will teach the students to master the art of practicing a topic to perfection. Students will also learn a plethora of test taking techniques and strategies to maximize their score. Students will receive multiple opportunities to write the sample SSAT Exams (formatted exactly as the SSAT) under real exam conditions; this familiarity of writing the exam, helps boosts confidence on the actual exam day. The course will diminish the gap between your child's current school learning and SSAT's academic requirements.
Homework and performance feedback will be provided to the students at the end of each class. Parents are encouraged to become a part of this 5 minute session. The volume and level of difficulty will increase as the class progresses. It is ideal to spend 16 weeks to prepare for the SSAT exam, however, it is never too late to start learning.
This is an intensive course that will bring results in no time, the only thing we ask is your commitment. You commit to 5 hours of class time every Saturday and  4 hours of at home practice (HW time) and we commit to not only a better score on your child's SSAT, but also overall enriched academic learning. Your child will develop skills in this class that will not only be appreciated during the SSAT but rather any other specialized exams that the future holds.
(Tap to view teacher bio)
SSAT Intensive Program Registration Form