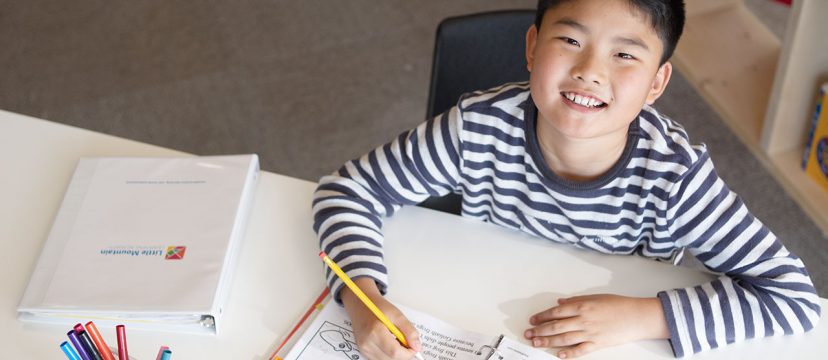 Programs for Grade 4 to Grade 7
It is often a challenge to transition out of ESL / ELL classes and to perform well in the mainstream English classes.
Many parents fail to see the full scope of an English Language Arts class and as a result, they expect their children to achieve grades that are unrealistic at best. Long gone are the days of answering simple chapter by chapter reading comprehension questions. Long gone, is rote memorization. Moreover, a student's proficiency in speaking is not the sole indicator of success; in other words, just because your son or daughter speaks English well, does not mean that receiving an A will come easy.
Little Mountain Learning Academy has developed three Core English Programs to help students in grades 4 to 7 with different levels of English proficiency:
For students at the beginning stage of language acquisition, our ESL Program titled "Fish" has been designed with a strong focus on honing listening, speaking, reading and writing skills. Students will explore new vocabulary from a wide range of content-based readings and topics using our in-house curriculum – smrt English. Depending on the student's' proficiency level, we have also incorporated additional vocabulary and grammar classes (2 hours/week) to assist students in the beginner stage to advance faster and with greater ease. For students in the intermediate and advanced levels, we have additional writing workshops (2 hours/week) to help students sharpen their academic writing skills to support the transition process into mainstream classes.
Our Academic Reading and Writing Foundation Program titled "Deer" has been designed for students who demonstrate proficiency in English communication and literacy skills. Students will continue to hone their academic reading and writing skills while becoming more involved in project-based and student-driven learning. Through integrated novel study, they will also expand their knowledge in history and science, and develop awareness of global issues.
Academic Reading and Writing Enrichment Program titled "Rooster" is our most advanced Core English Program for students who are working above grade level and striving to accelerate their writing, reading, speaking and critical thinking skills. These students will become confident and fluent at writing across a variety of essay types. These students will also pursue extra academic activities to ensure they are constantly challenged and engaged in learning.