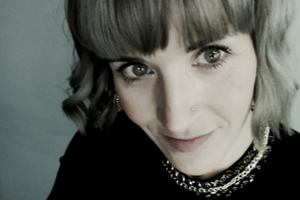 Jacqueline Stewart
Academic Director | Teacher
Jacqueline Stewart graduated from McGill University with a B.Ed in Secondary English and Moral Education. Jacqueline is a Quebec and B.C. Certified teacher with eight years of high school teaching experience. She is also an International Baccalaureate certified teacher in Technology and English.
Jacqueline has given English Workshops to out of province teachers for the International Baccalaureate Organization and has also worked as a keynote speaker at workshops to share good teaching strategies and to inspire fellow professionals. As a senior English Language Arts teacher, Jacqueline created lesson plans, enrichment, and assessment and evaluation methods at the school, board, provincial and world levels.
She has single handedly built and designed courses offered at the high school level such as I.B. Technology and Drama, Public Speaking and Debate. Jacqueline has always played a leading role in curriculum design, tutoring and educational success plans as she believes that schools must move beyond memorization and recall teaching and techniques and create courses with learning objectives that allow students to realize their full potential. Jacqueline has a strong belief in holistic education and aims at creating a safe learning environment that allows each student to work on their individual successes and become lifelong learners.